Eye drops
Tobrocim-Next Combi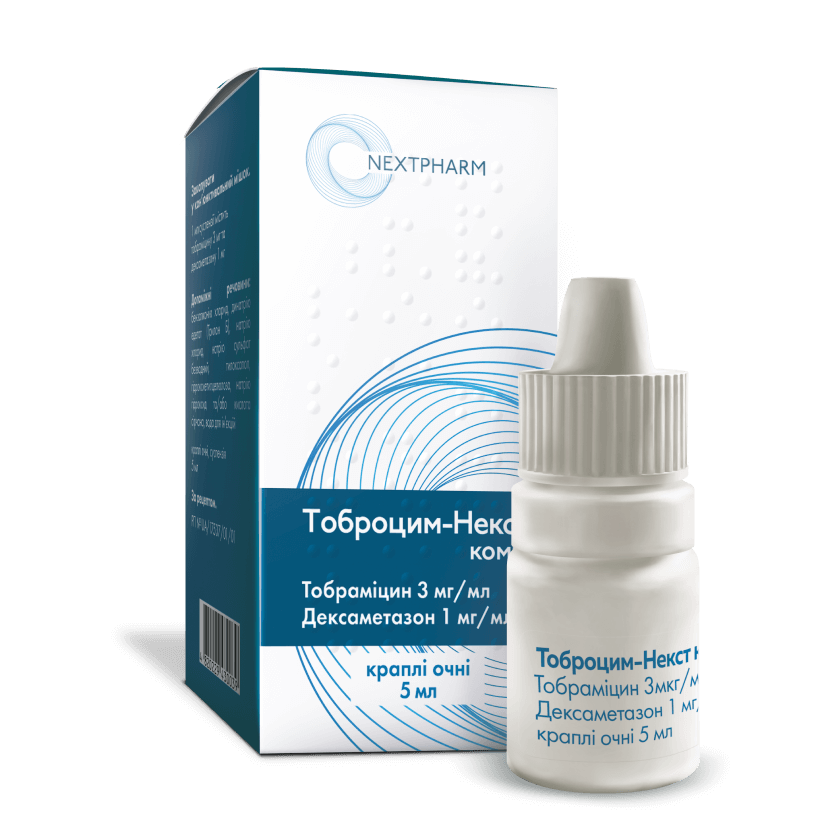 Find in pharmacies
Купити в аптеці
Pharmaceutical form
Eye drops 5 mL.
Composition
1 mL of suspension contains 3 mg of tobramycin and 1 mg of dexamethasone.
Product characteristics
Double action combination: eliminates infection and reduces inflammation. It is used to reduce eye inflammation when the use of corticosteroids is indicated and there is a superficial bacterial infection or the risk of developing a bacterial eye infection.
Posology and method of administration
Instil 1-2 drops into the conjunctival sac(s) every 4–6 hours. Within the first 24–48 hours, the dose can be increased to 1–2 drops every 2 hours.
Therapeutic indications
after surgical intervention, in case of a foreign object in the eye or eye injury. It is used from 2 years of age.